About pewter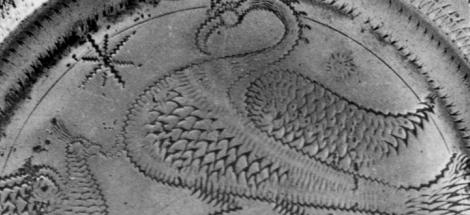 What is pewter?
Pewter is an attractive metal which has been used for the production of household and other items in Britain since Roman times. It is an alloy consisting mostly of tin which has been mixed with small amounts of other metals such as copper, lead or antimony to harden it and make it more durable.
Once the Romans had left in the 5th century little pewter was made here until the craft was reintroduced in the 12th century, probably by Cistercian monks. They used the metal to make chalices, patens and spoons for ceremonial use but the versatility of pewter was soon recognised by the wider community.
During the 17th and 18th centuries pewter would have been found in every household. Jugs, plates, buttons, pilgrim badges, tankards, wine cups, inkwells, candlesticks and spoons are just some of the many items for which it was used. Pewter wares are still being made today.
Early consumer protection
Pewter became such an important commodity that the alloy quality needed to be controlled, so, as an early form of consumer protection, the London pewterers were granted a charter by King Edward IV in 1474 giving them legal control over the manufacture of pewter throughout England. Their guild, The Worshipful Company of Pewterers, still works hard to promote modern British pewter through its annual Pewter Live design competition.